Cross Country Skiing
Open spaces and natural rhythms have always made Nordic skiing the ideal sport to regain balance and well-being during the white winter. The Viote plateau, between mountain pastures and woods, will give you the opportunity to find yourself in open spaces away from queues and crowds, where often the only noise you will hear is that of your breath and the rustle of the snow under your skis.
IN WINTER, VIOTE IS A PARADISE FOR CROSS-COUNTRY SKIING
The Viote basin, at 1.565 m asl, covered with rich alpine vegetation at the foot of the Three Peaks of Monte Bondone, is a heaven for those who love Nordic skiing.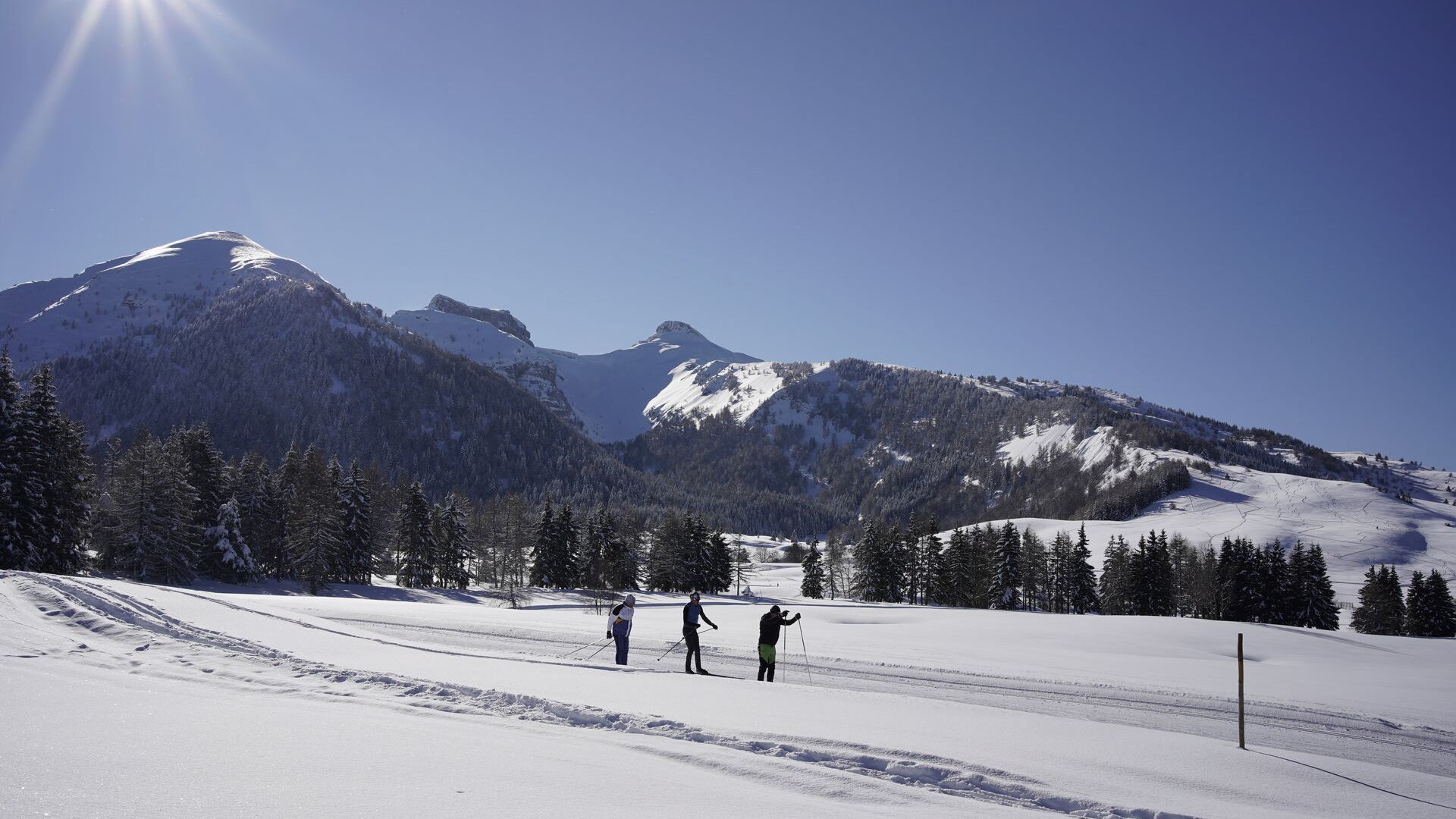 FANCY SNOW, NATURE AND RELAXATION? THEN FANCY A SUPERNORDICSKIPASS!
The SuperNordicSkipass is the first and largest Italian circuit for cross-country skiing. A single ski pass allows you to cover a thousand kilometres of trails in Trentino and Veneto. All the centres offer rental services for cross-country skis, cross-country ski boots, snowshoes, sleds and bobsleds, and there is the possibility of improving one's technique with the numerous ski schools. Finally, there is a webcam system that guarantees a daily view of the slopes from home.
Viote Cross-country ski centre
The Viote Cross-country ski centre offer 37 km of ski tracks for free and classic techniques and 4.5 km of footpaths across the sunny basin, with many associated services including a centre equipped with changing rooms and showers, the Cross-country Ski School, equipment hire and and the possibility of eating something local.