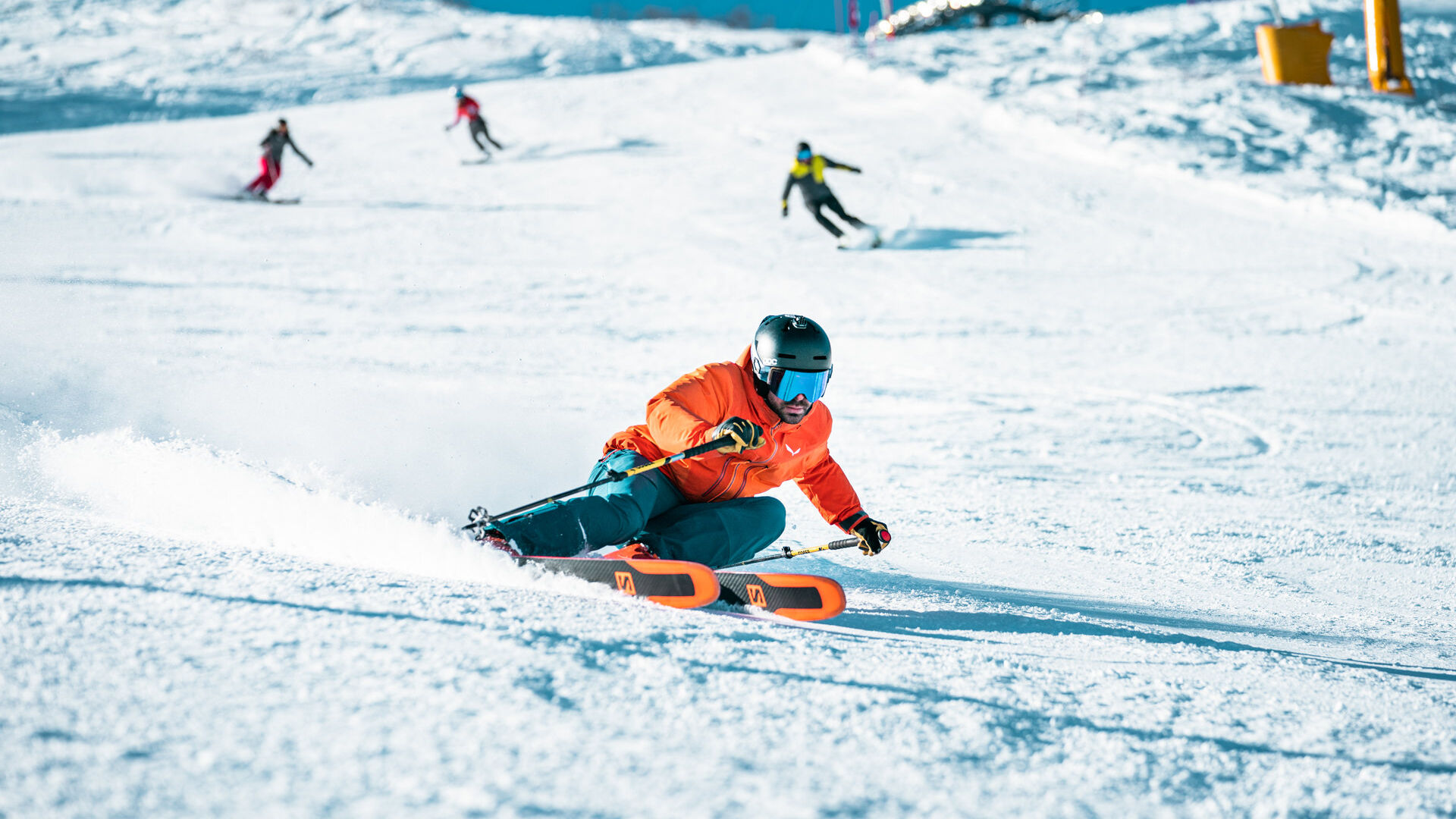 Discesa lungo la pista "Lavaman Variante Gare"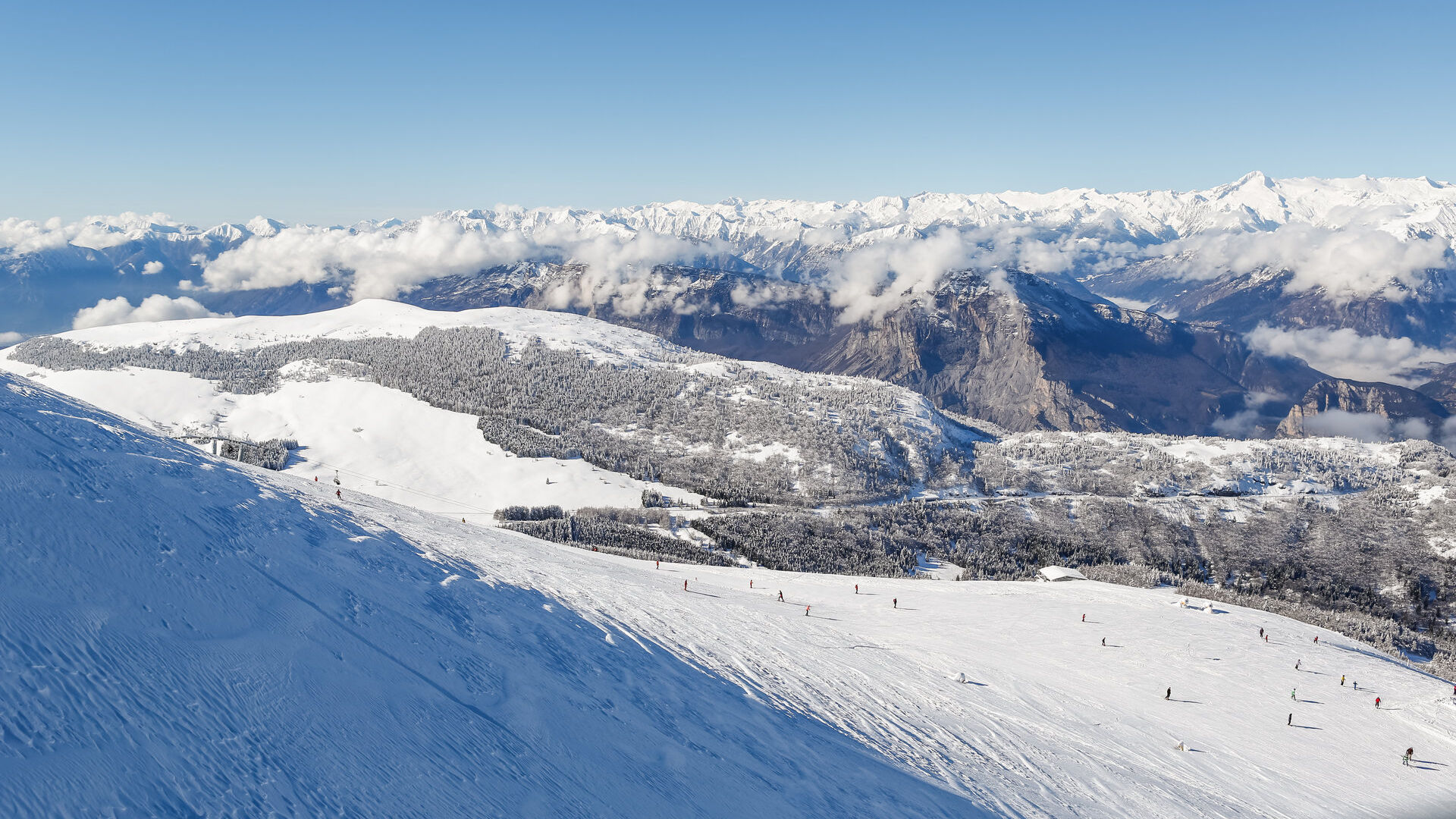 Vista sul gruppo dell'Adamello dal Palon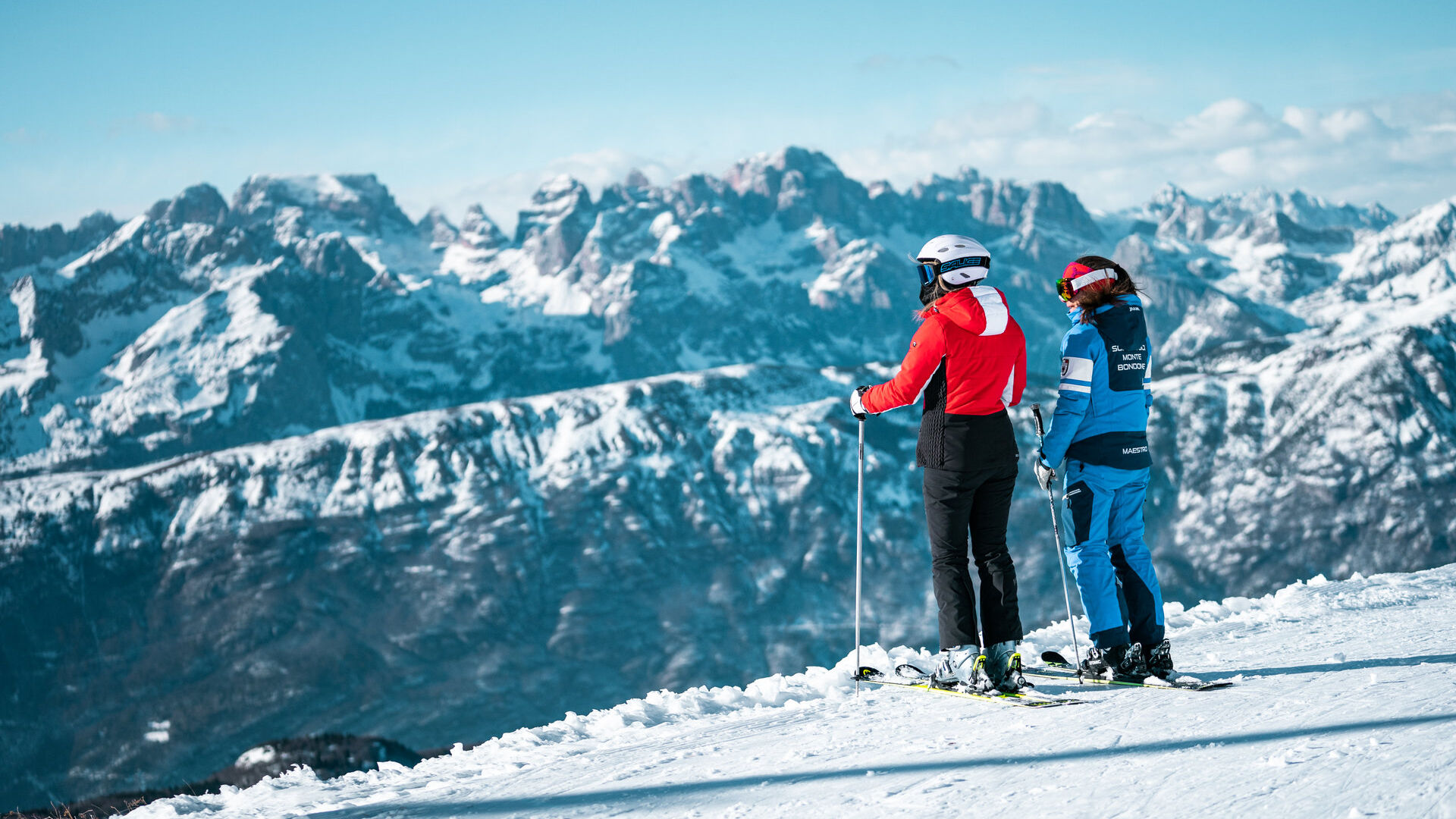 Panorama sulle Dolomiti di Brenta
The Monte Bondone ski area
70 hectares, 20 kilometres of very wide slopes and a integral snow-making system are just some
of its features. This ski area has everything you need for a dream ski vacation on Monte Bondone.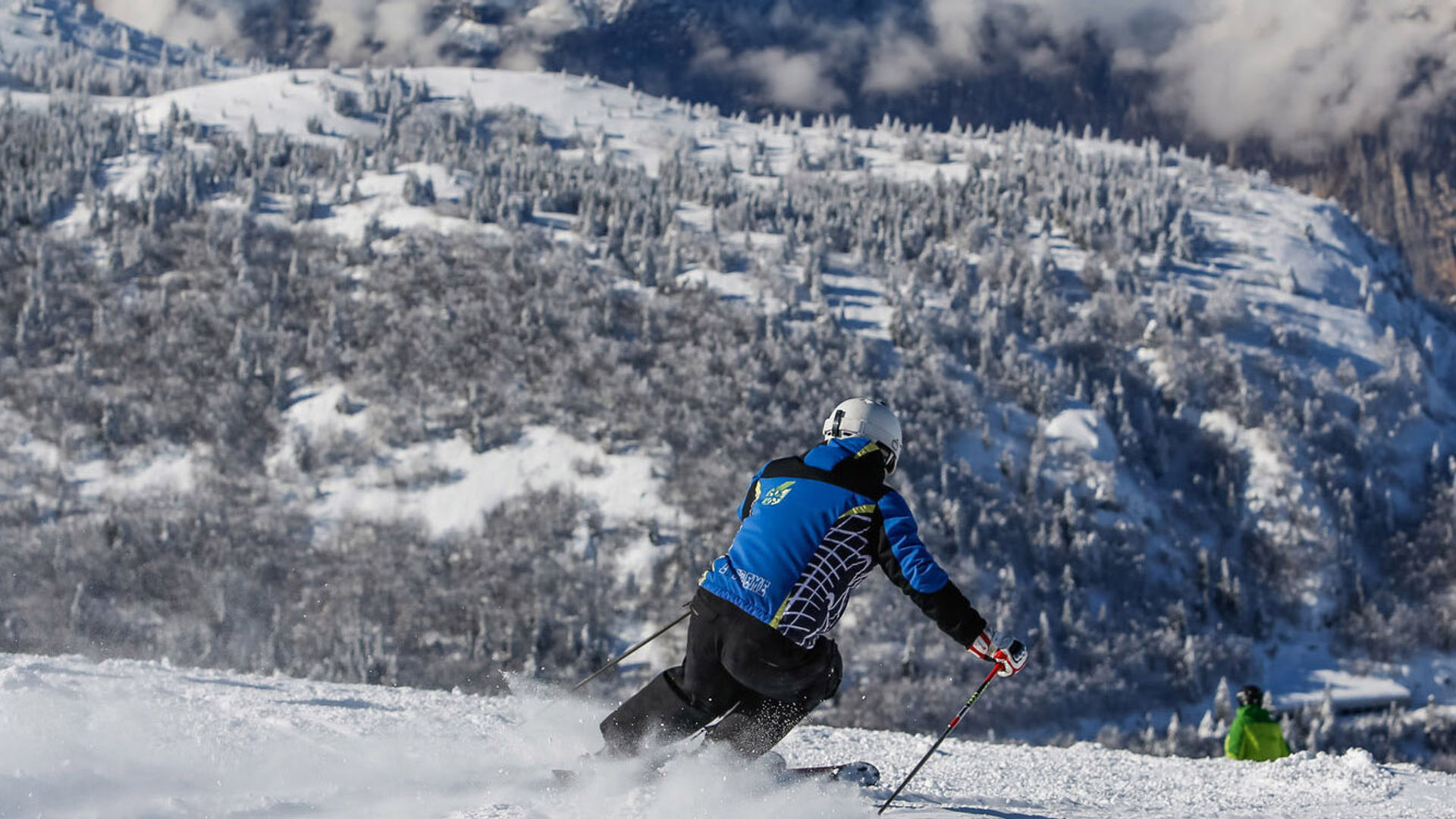 Fun in the snow from 0 to 99 years
Those who love winter sports can find everything they need on Monte Bondone. There are school camps for beginners, technical trails for style and zigzag enthusiasts, modern ski lifts and the wonderful "Gran Pista". With its over 800-m altitude drop and a breathtaking panorama, it is among the best 100 ski slopes in the world.
More
Winter experience
On Monte Bondone, days on the snow couldn't get any richer: from downhill skiing to Nordic skiing, from the snowpark to snowshoeing... just enough time for an aperitif and a little relaxation in the wellness centres and then it's back to night skiing!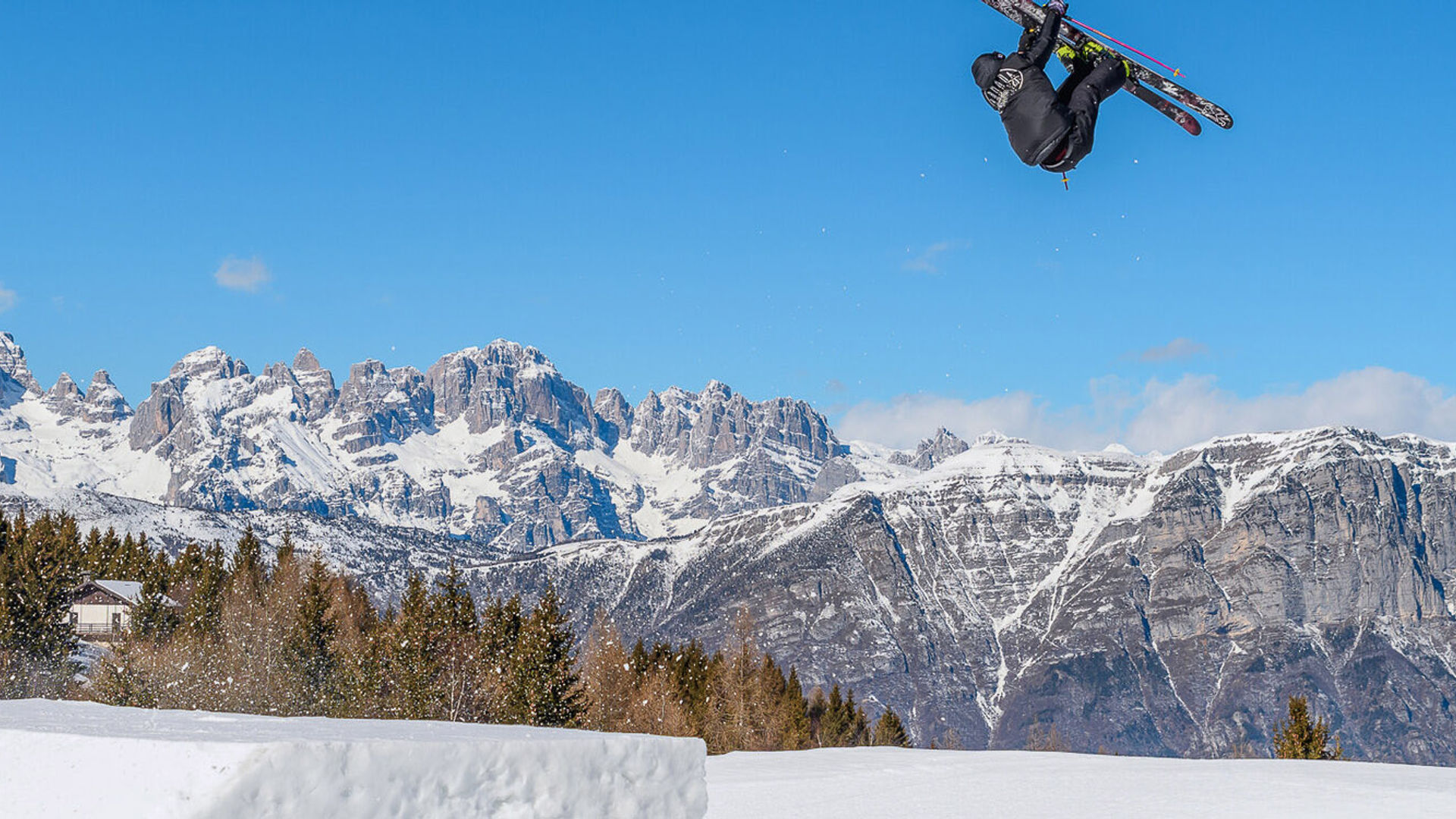 The Snowpark
Are you a fan of snowboarding? Or of freestyle? On Monte Bondone you can put your imagination and skill to the test. The snowpark, venue of the 26th Winter Universiade, is ready to be the setting for your best passes, jumps and evolutions!
More
The ski lifts
Find out how to ascend the more than 800-metre difference in altitude of the Gran Pista in just a few minutes and plunge back down into the valley on the ski slope...
See all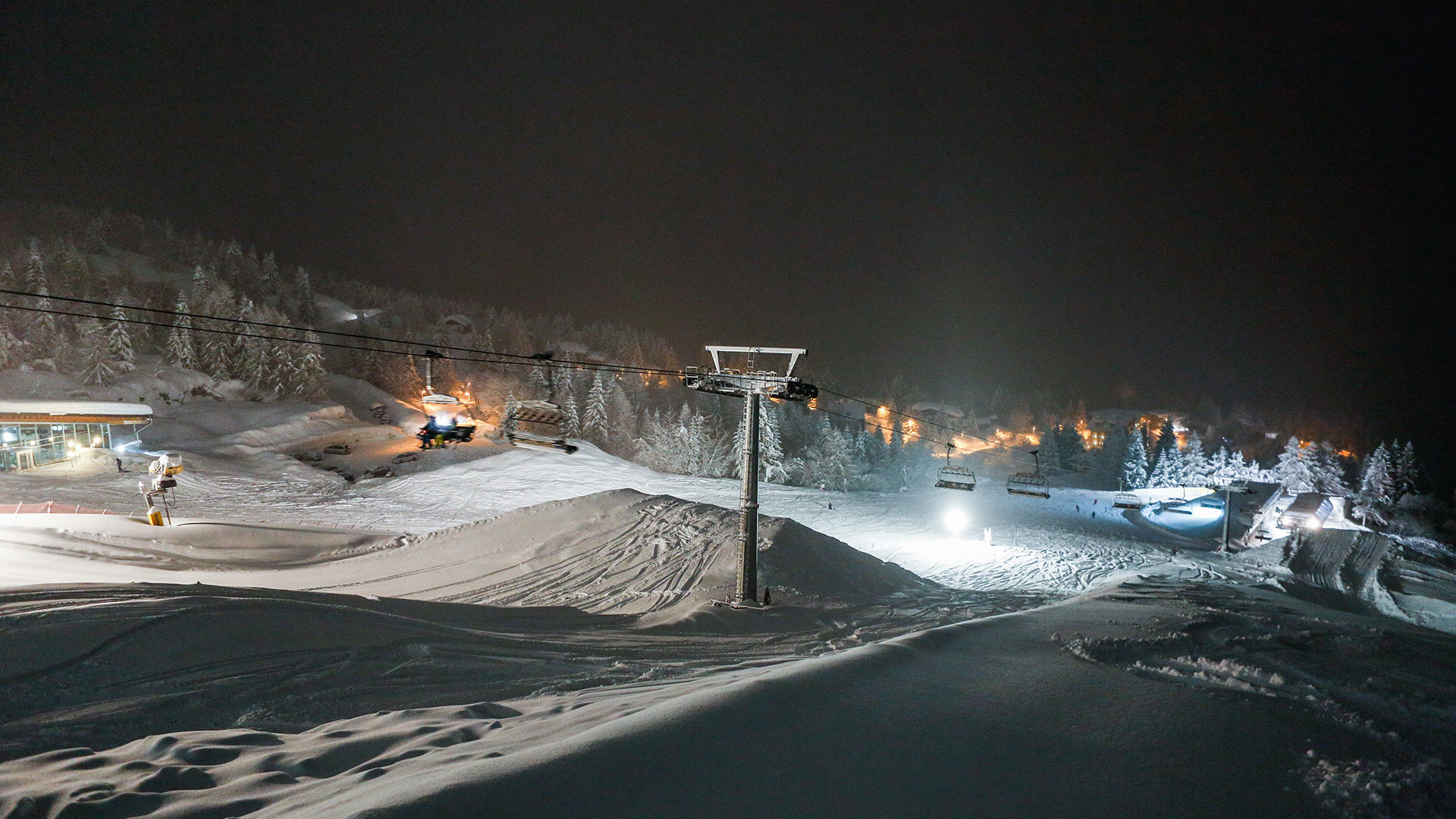 NIGHT&DAY
If you think days on skis are never long enough, if you love whizzing under the stars, if after putting the kids to bed, you want to experience the thrill of a downhill run on skis, then night skiing on Monte Bondone is for you!
More
Webcam 360°
It is located in Vason, on Monte Bondone near the Palon chairlift, at 1654 metres above sea level. The webcam archive allows you to browse through the 360° images taken during the year.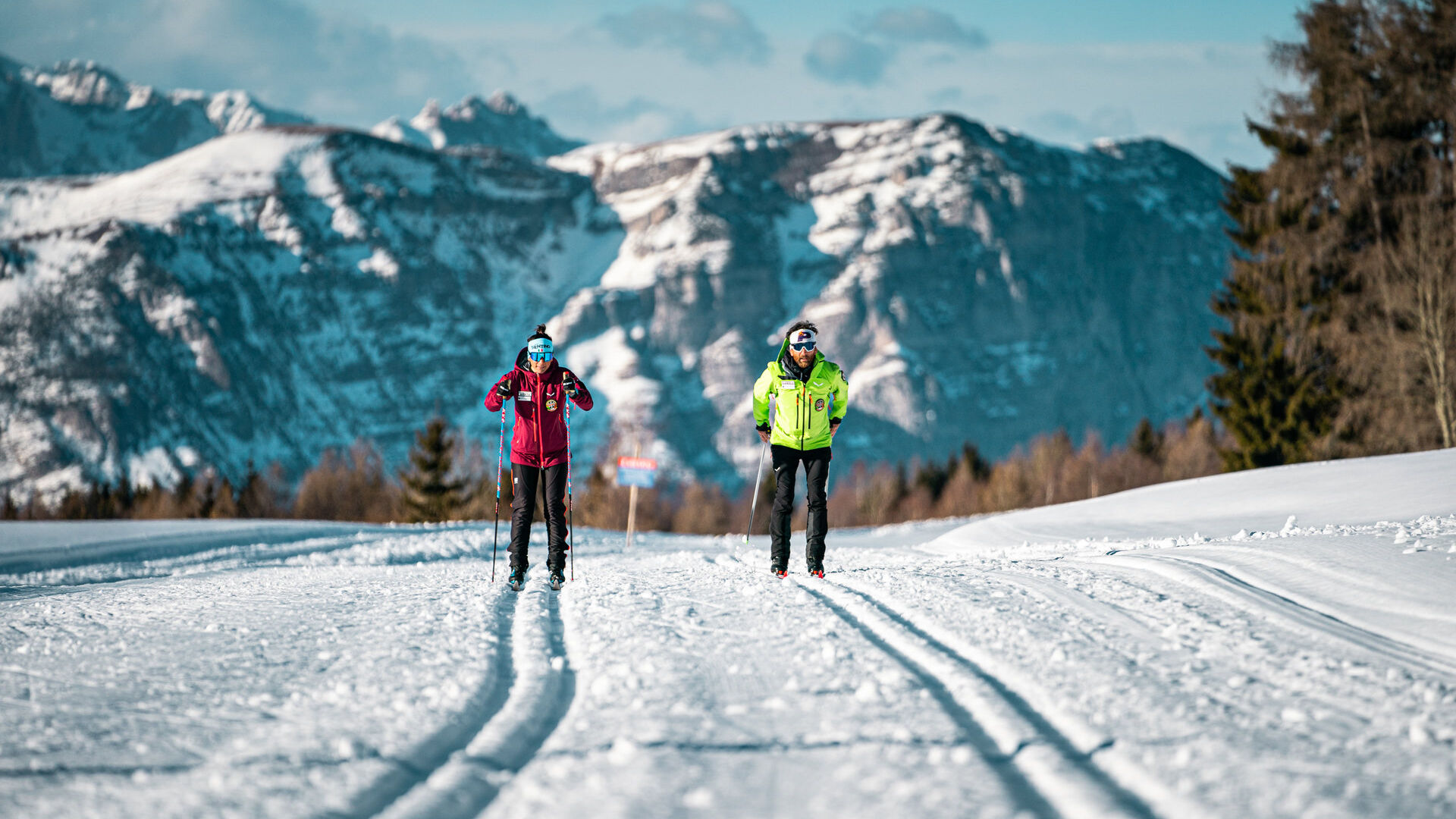 CROSS-COUNTRY SKIING
Mens sana in corpore sano: Nordic skiing at the Viote is the best way to make your body feel better, but also to shake off stress and reconcile with the silence of the surrounding nature. All-round psychophysical wellbeing, just a short distance from the city.
More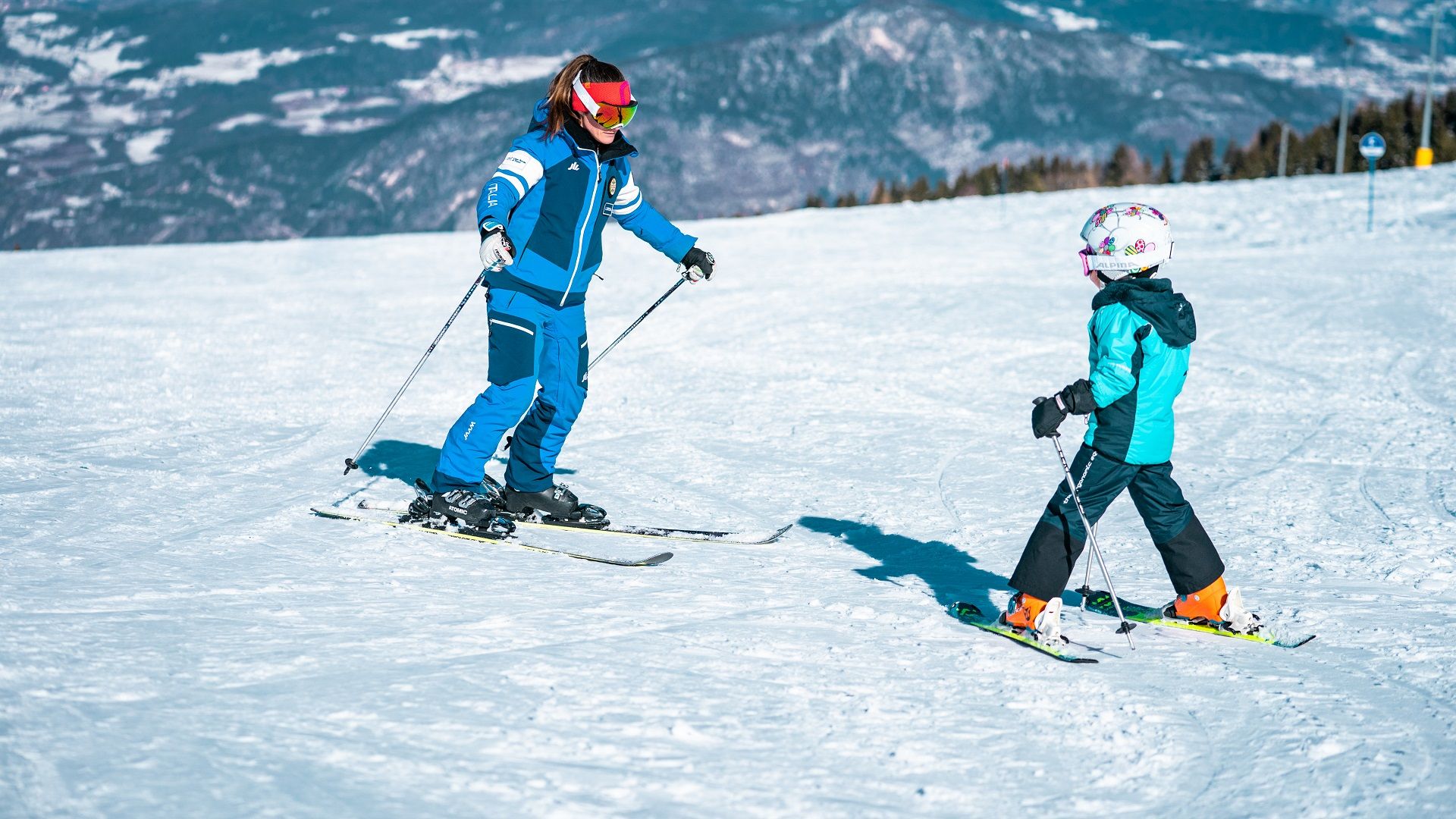 It doesn't matter if you are an experienced skier who just wants to hone your technique, or a willing beginner: the Monte Bondone Ski Schools are waiting for you with highly professional and multilingual staff of instructors for alpine and Nordic skiing, snowboarding, telemark, freestyle, etc., to make you, or your children, future champions... or maybe just to let you have fun on the snow, learning a sport that can give you unique emotions!
More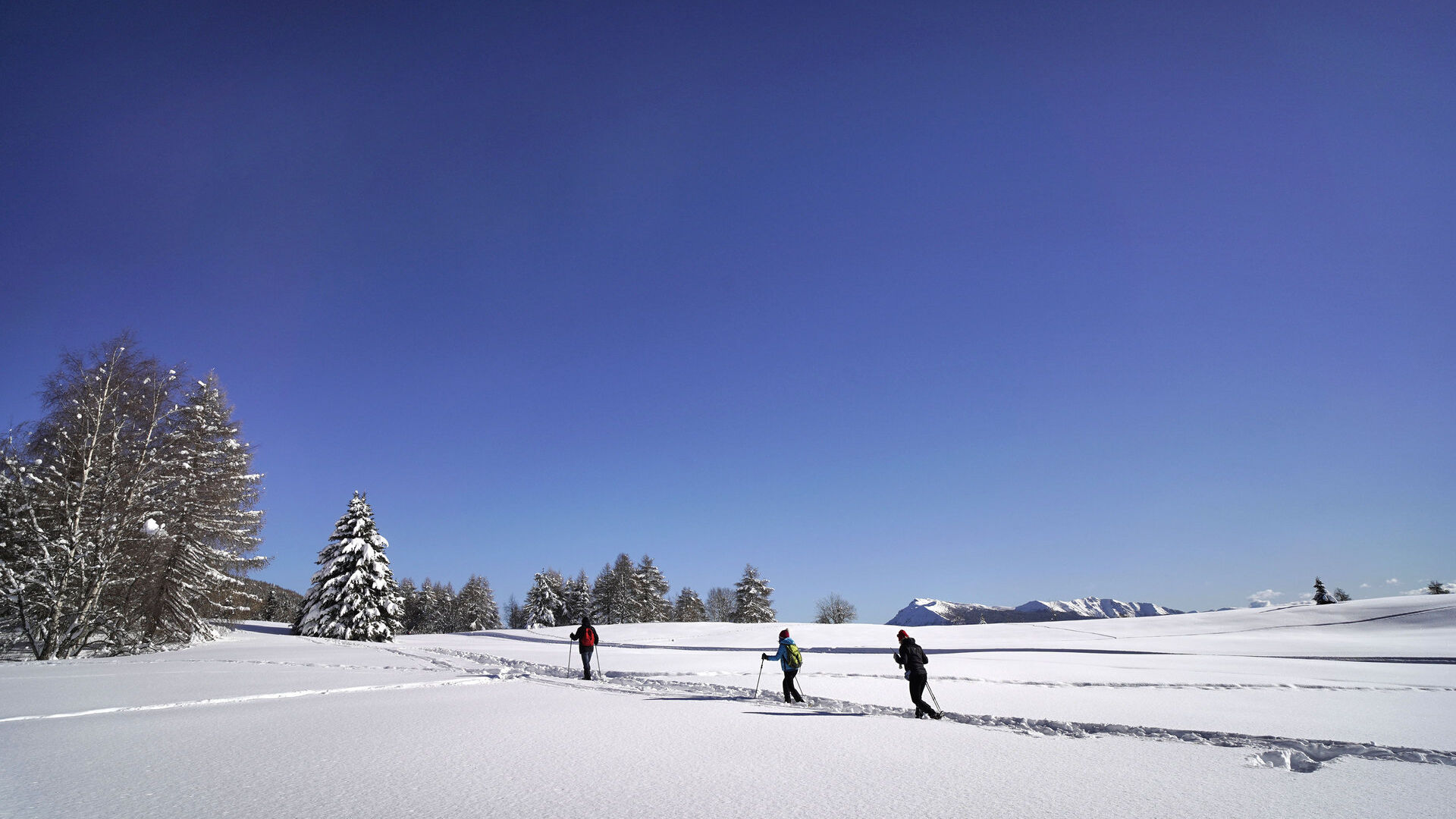 Snowshoeing in Viote
The Conca delle Viote is a true paradise for snowshoe and cross-country skiing enthusiasts. With snowshoes on your feet, you can explore the gentle slopes of this small but enchanting plateau, guardian of a high biodiversity and precious botanical reserves, which offers incredible 360 degree views.
More