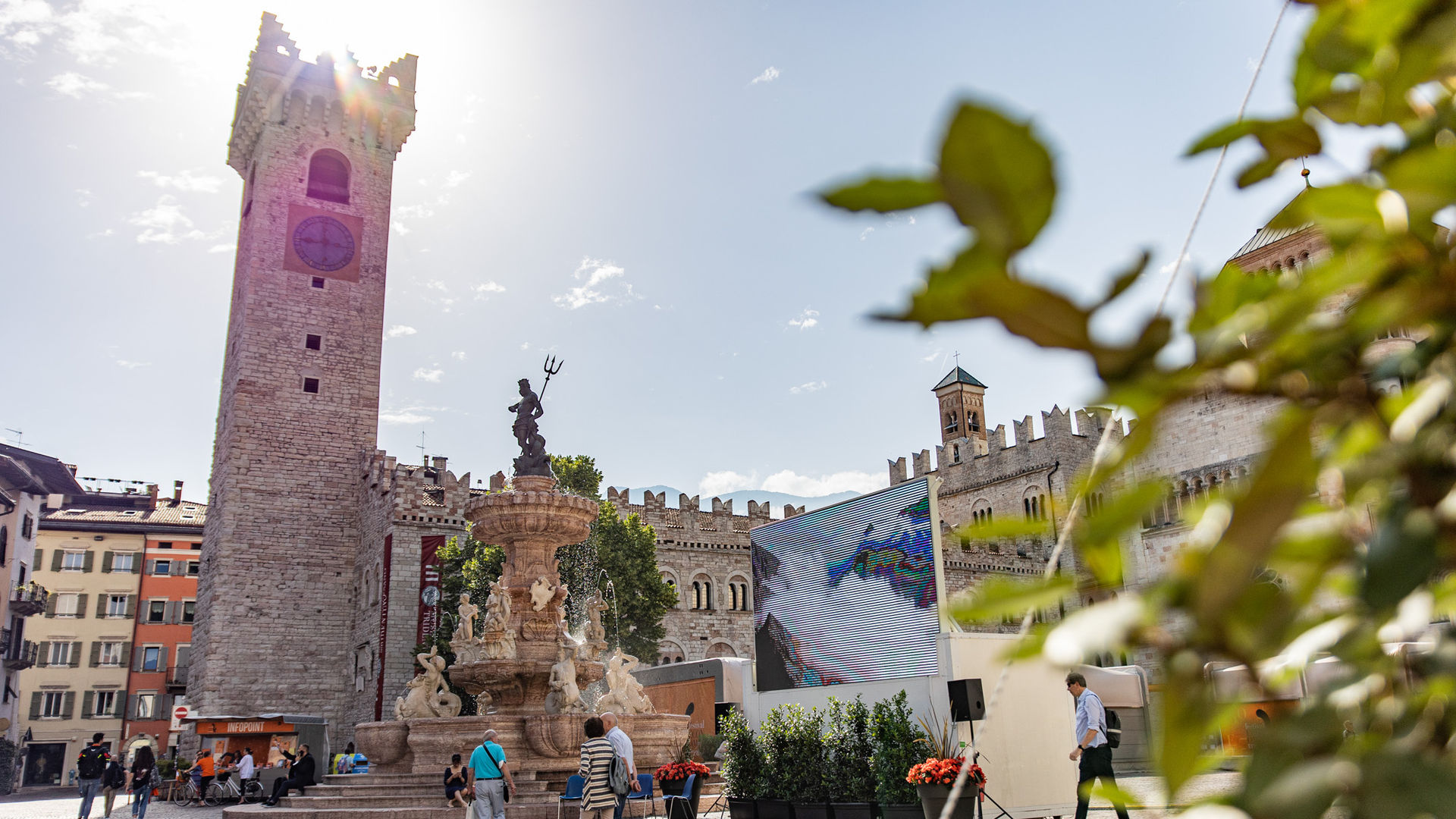 Four seasons of great events
Trento is a historic, cultural, international but human-sized city framed by the Alps... the ideal stage for festivals and major events.
Big events continue at Christmas
Festivals and big events continue throughout the year and in winter the atmosphere becomes magical with the Trento Christmas Market and all the initiatives of Trento City of Christmas. The enchantment and Christmas spirit reaches the charming village of Miola di Pinè with "El Paes dei Presepi". Here, amidst the scent of burning wood, one can discover marvellous nativity scenes carefully set up in the windings, on the little windows and in the ancient porticos of the village.
Trento, the city of festivals
Trento is a fascinating and unmissable city, where the history one breathes in the cobbled alleyways of the historic centre meets the modernity of a lively university hub. Its dimension between the ancient and the modern, between history and innovation, makes Trento the perfect location for big events and festivals such as Trento Film Festival, Festival of Economics, the Festival of Sport and Autumnus - the fruits of the earth. Tradition and folklore, on the other hand, have their highest expression in the Feste Vigiliane, in honour of the city's patron saint. Among the events that have become part of the city's history are the Mostra dell'Agricoltura and the Trento-Bondone hill climb.