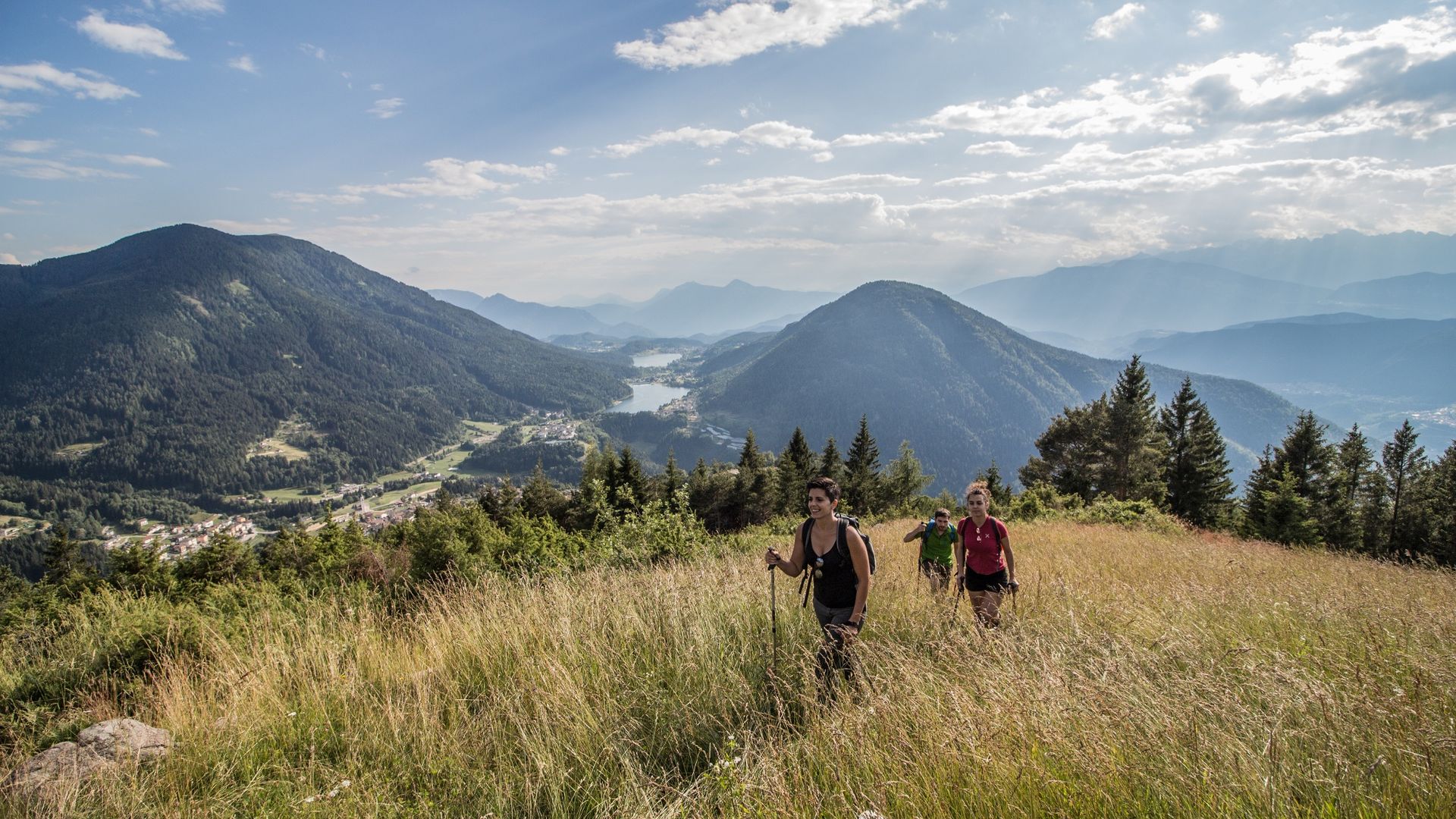 View of the entire Piné plateau from Cros del Cuc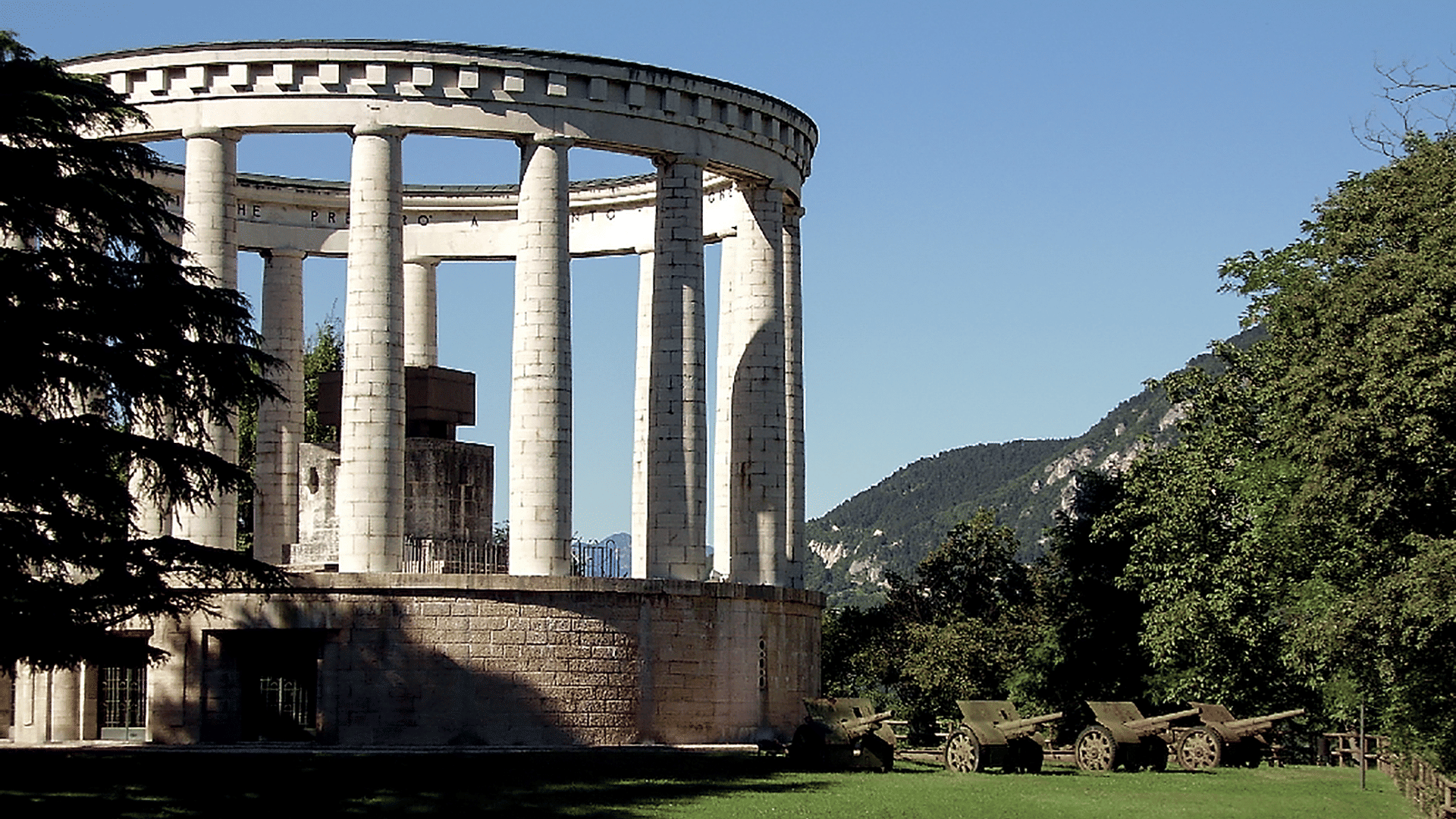 Mausoleum of Cesare Battisti - Doss Trento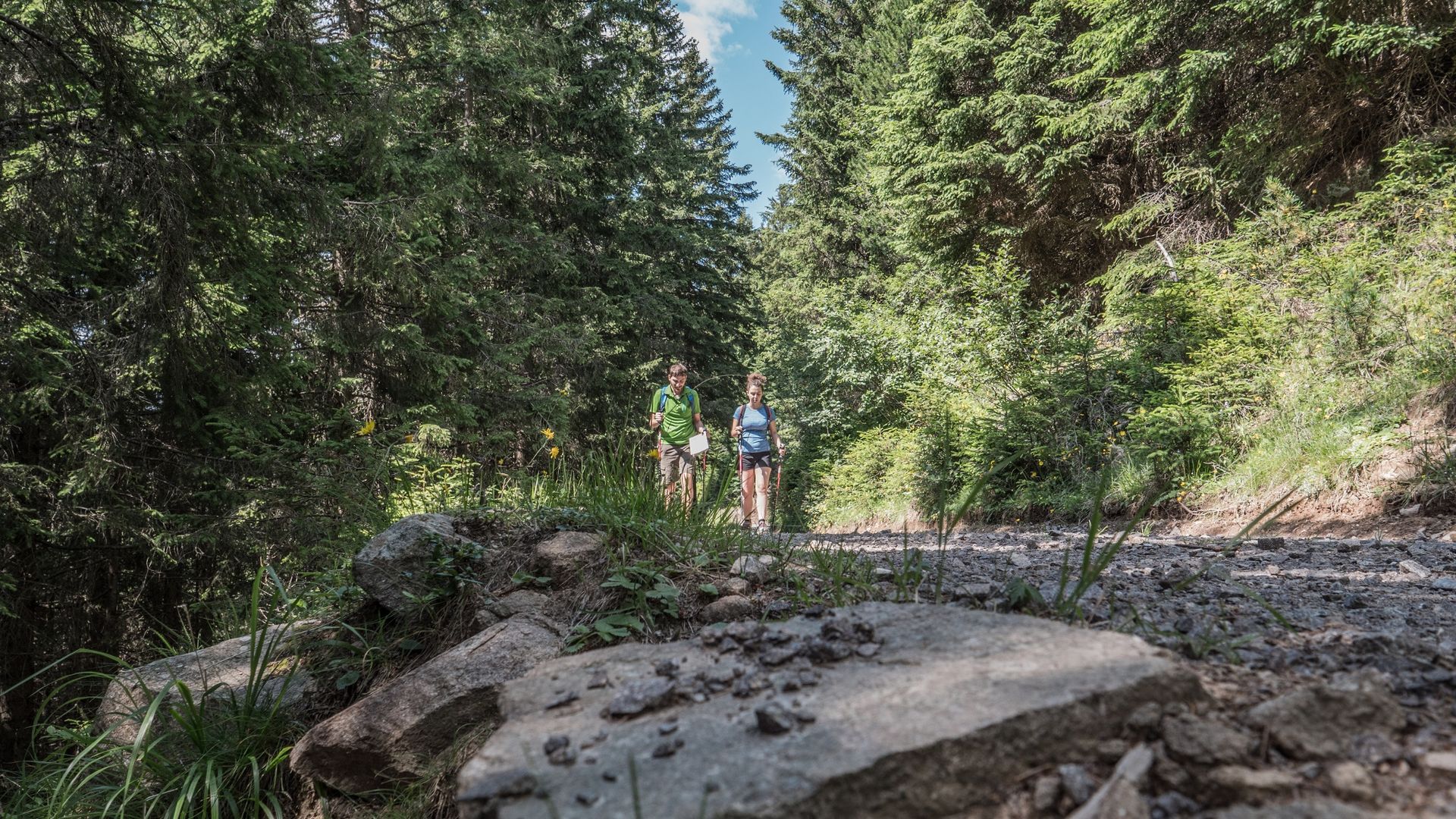 Path towards Malga Stramaiolo
Urban Trekking - Buonconsiglio Castle
Trekking
Trento, a pearl of art and culture is revealed little by little as you stroll through the elegant streets of the center, among frescoed palaces and historic monuments, between the sacred and the mundane. All around, a network of trails and routes embraces the capital, climbing the imposing slopes of Mount Bondone, the gentler profiles of Calisio, Marzola, or Mount Celva. An immersion in nature, which expands to the lakes of the Piné Plateau and step by step fills the body and soul with well-being...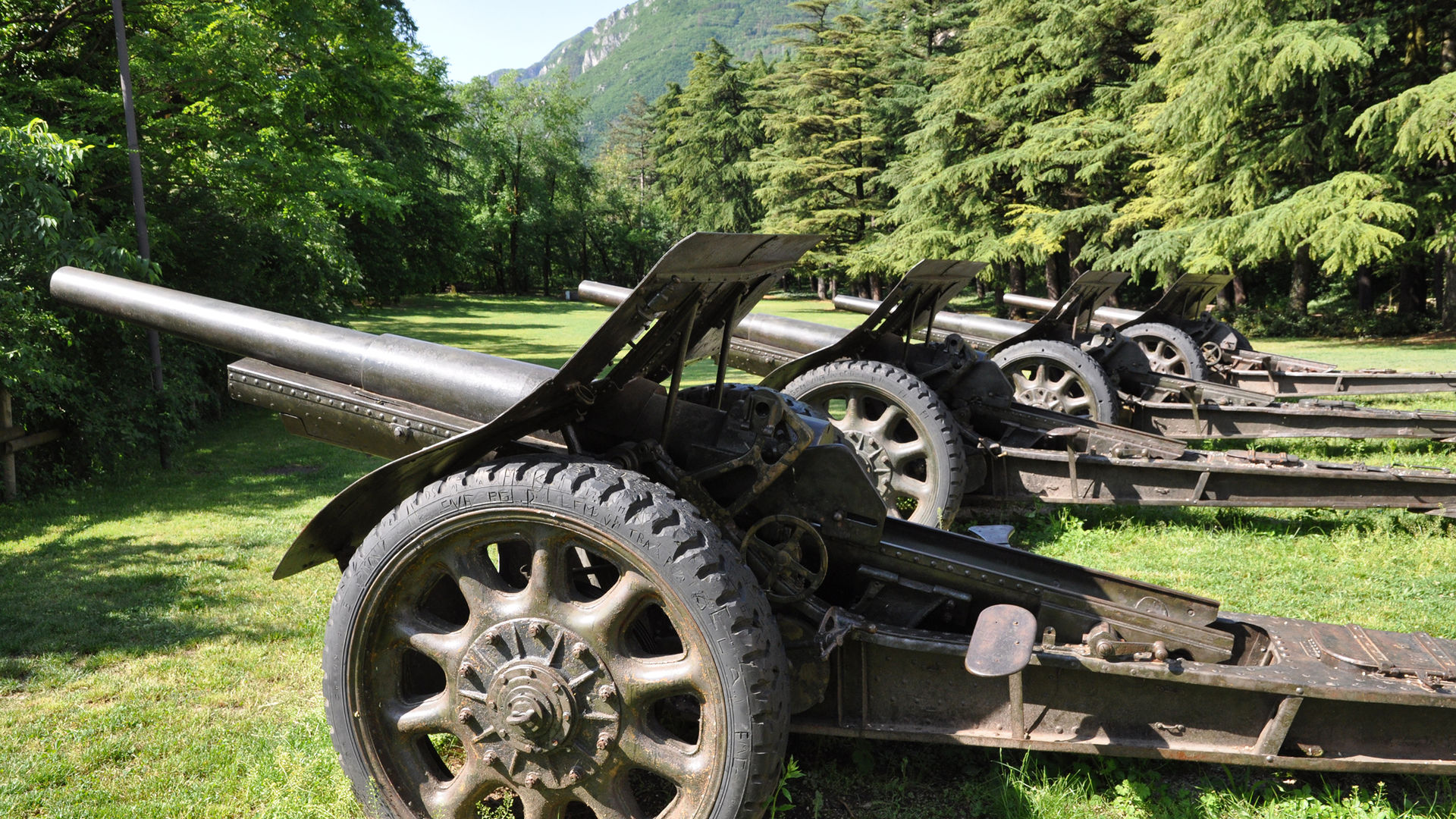 The Great War
Trento is home to numerous historically interesting excursions that retrace the bloody battles that took place during the First World War between the Italian army and the Austro-Hungarian troops. Along these routes one passes tunnels, barracks remains, forts, trenches, barracks and military posts: a true open-air museum to remember the tragic conflict.
Learn more about the sectors of "Trento Fortress"
Itineraries for you
Along the paths of Trento's Fortress: 15 itineraries, which can be traced back to the 7 sectors on the historical maps, to discover the sites and fortifications of the First World War.
See all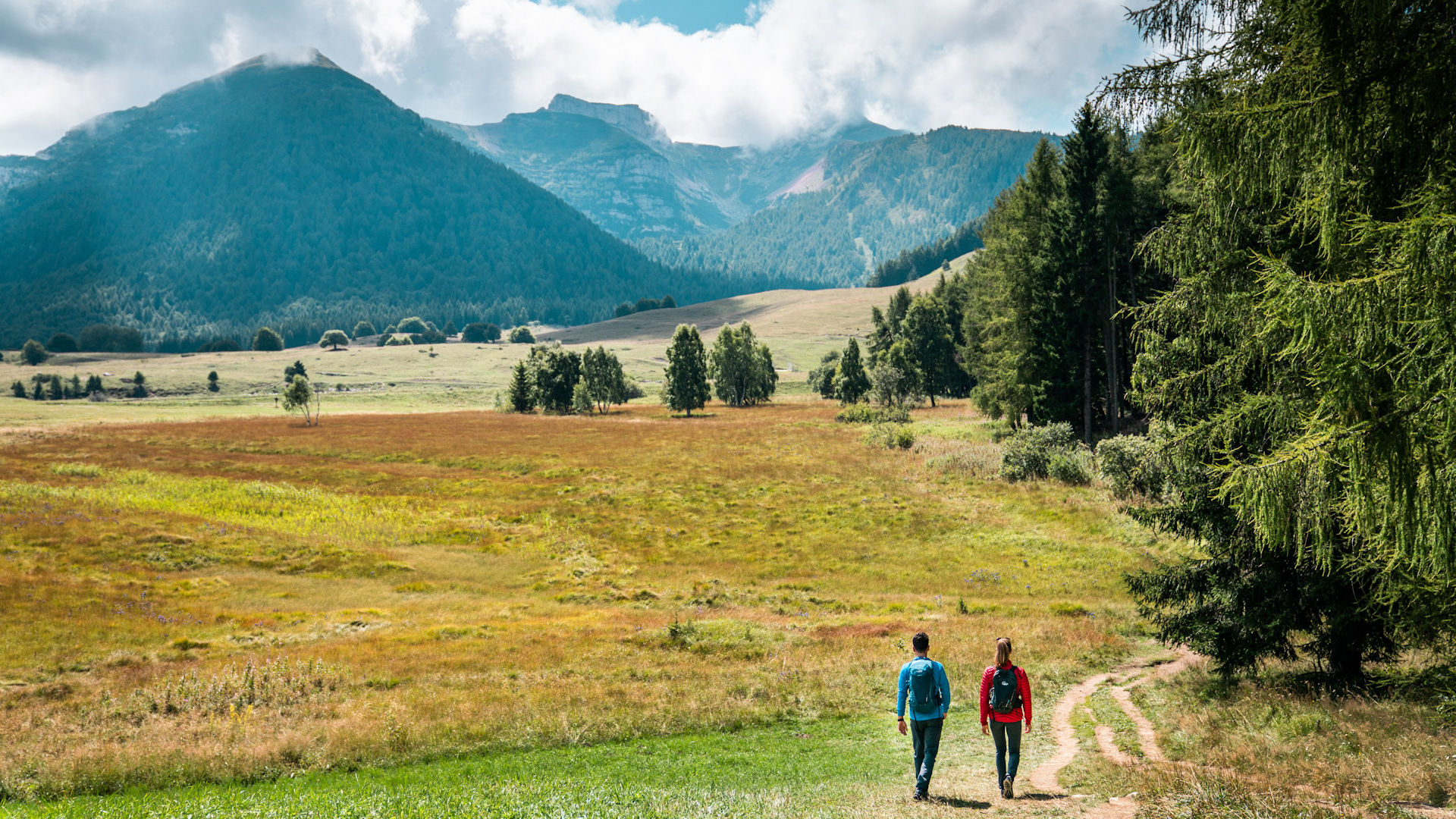 Mountains and LAkes
From gentle walks along the lakeside, to paths immersed in the silence of the forest, to the panoramic routes of the high peaks, a vast network of paths on Monte Bondone and the Piné Plateau await you to discover the beauty of this area.
View and download the maps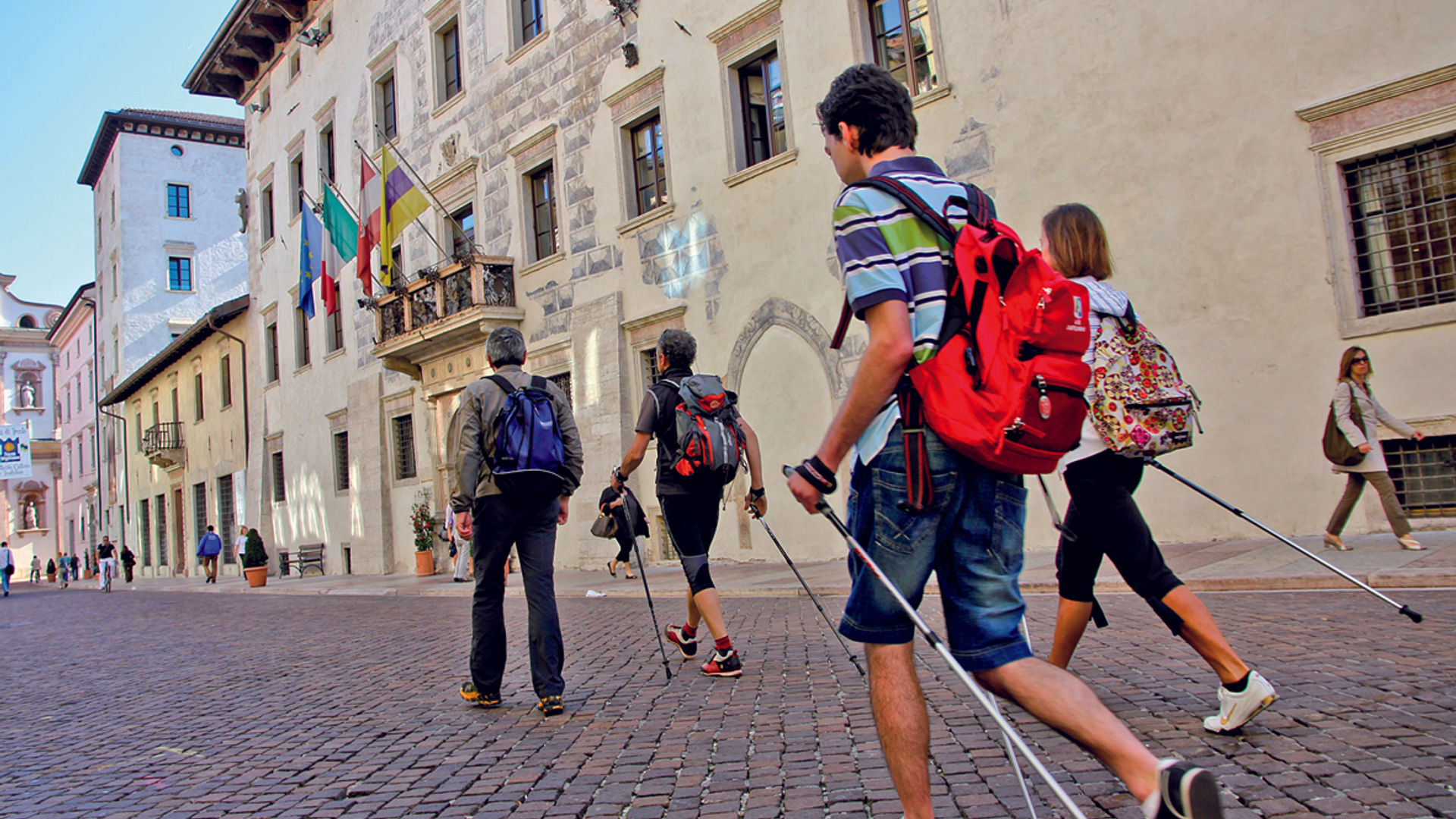 Urban trekking
Urban trekking is an activity that combines sport, art, taste and the desire to discover the most hidden and curious corners of the city, far from the most popular circuits. A form of gentle tourism, suitable for all ages and levels of fitness.
See the complete guide to Urban Trekking
Itineraries for you
15 itineraries to discover the city of Trento and its surroundings. The trail begins... from home or from the hotel. Closing the door behind you, you start walking and set off on an adventurous discovery of historical places, sometimes little known but not without charm.
See all
Nature to explore
Trentino is a continuous discovery with unique natural beauty. Watercourses and lakes, parks and paths, panoramic viewpoints, nature reserves... to be discovered within everyone's reach.
See all
Recommended for you
Looking for a different idea? Live a unique experience surrounded by nature. Discover all the outdoor activities we have thought up for you.
More