19th-century fortifications of Sector I
From Mattarello to Valsorda
Access to the city of Trento from the south was controlled by the fortifications of Sector I, which stood on the slopes of the Vigolana between the village of Mattarello and the hamlet of Valsorda. They constituted the most advanced point of the Fortress and consisted of Fort Mattarello, the two Mattarello batteries, the upper and lower, and the Dos Fornas Battery.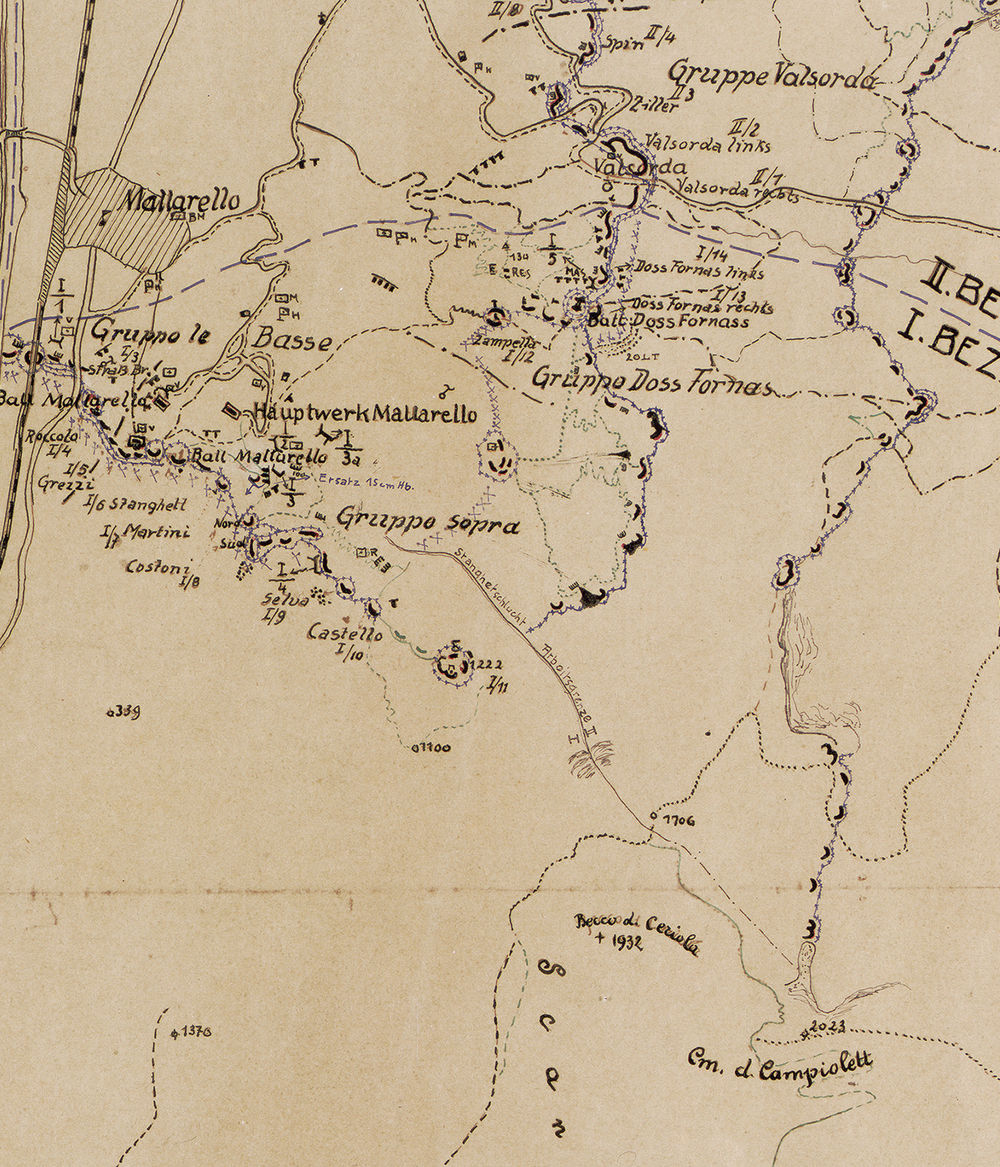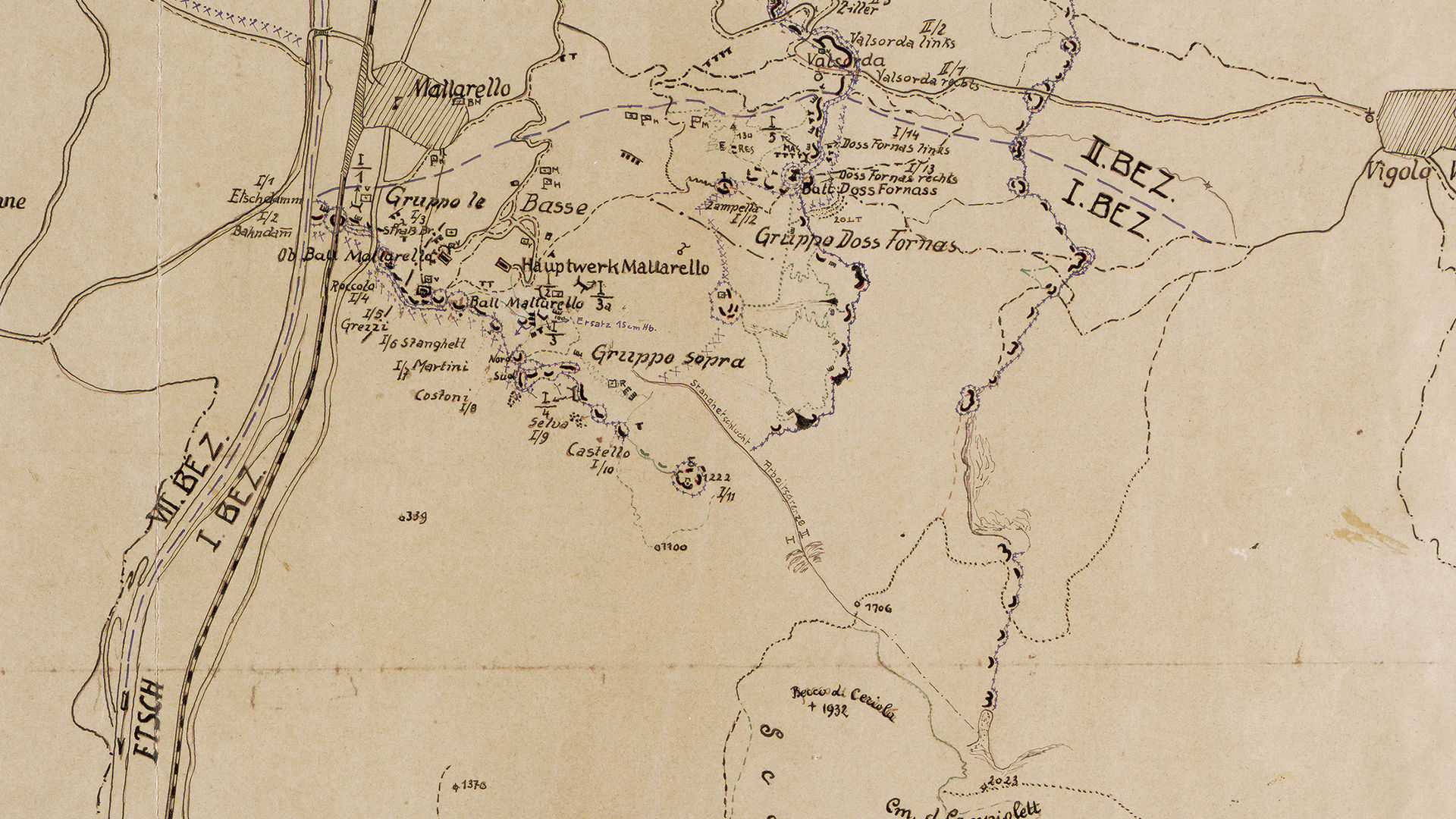 In 1880, the lower and upper Mattarello batteries were built. In 1900 Fort Mattarello was completed, which, with the help of the Dos Fornas battery, also controlled the left side of the Valsorda, blocking access to Trento from the east across the Vigolana plateau. In 1915, these fortifications were deemed inadequate for the defence of the sector and disarmed; their artillery was placed in new positions nearby. The armoured domes of the main fort were moved into caves. Many new works redesigned the sector. In the prepared defence plan, there was also the possibility of flooding the valley floor at the height of Mattarello, blowing up the embankment of the Adige River. In this area, walking among villas and countryside, one can enjoy excellent views of the Adige Valley with its valuable crops.
The trekking routes of the I sector
Go to the list of trekking routes among the First World War fortifications.
Fort Mattarello
Year of construction: 1897-1900
Type: Fort
Ownership: public
Open to visitors: no
State of preservation: not restored
Disarmed 1915
Lower battery Mattarello
Year of construction: 1879-1880
Type: Battery
Ownership: private
Open to visitors: no
State of preservation: traces
Disarmed 1915, destroyed 1928
Upper battery Mattarello
Year of construction: 1879-1880
Type: Battery
Ownership: public
Open to visitors: no
State of preservation: not restored
Disarmed in 1915
Batteria Dos Fornas
Year of construction: 1879-1880
Type: Battery
Ownership: private
Open to visitors: no
State of preservation: not restored
Disarmed 1915