Nineteenth-century fortifications of the V sector
The Sorasass and the barrage of Vela
Sector V of the fortress consisted of Mount Soprasasso, or Sorasass, and the Bus de Vela barrage. In this area the Fort Cadine and the Dos di Sponde blockhouse were built as early as 1860-61, which had the task to control one of the main entrances to the city.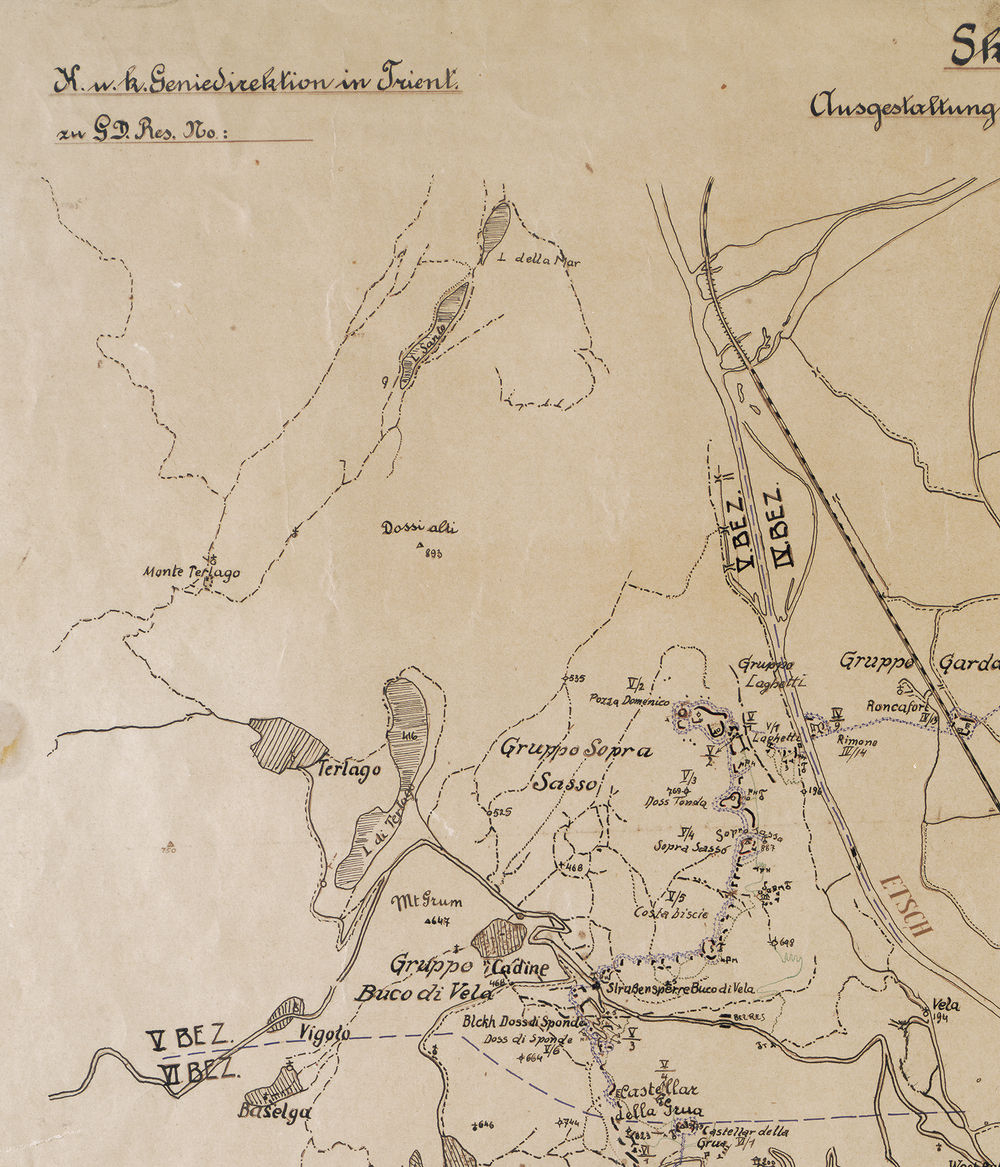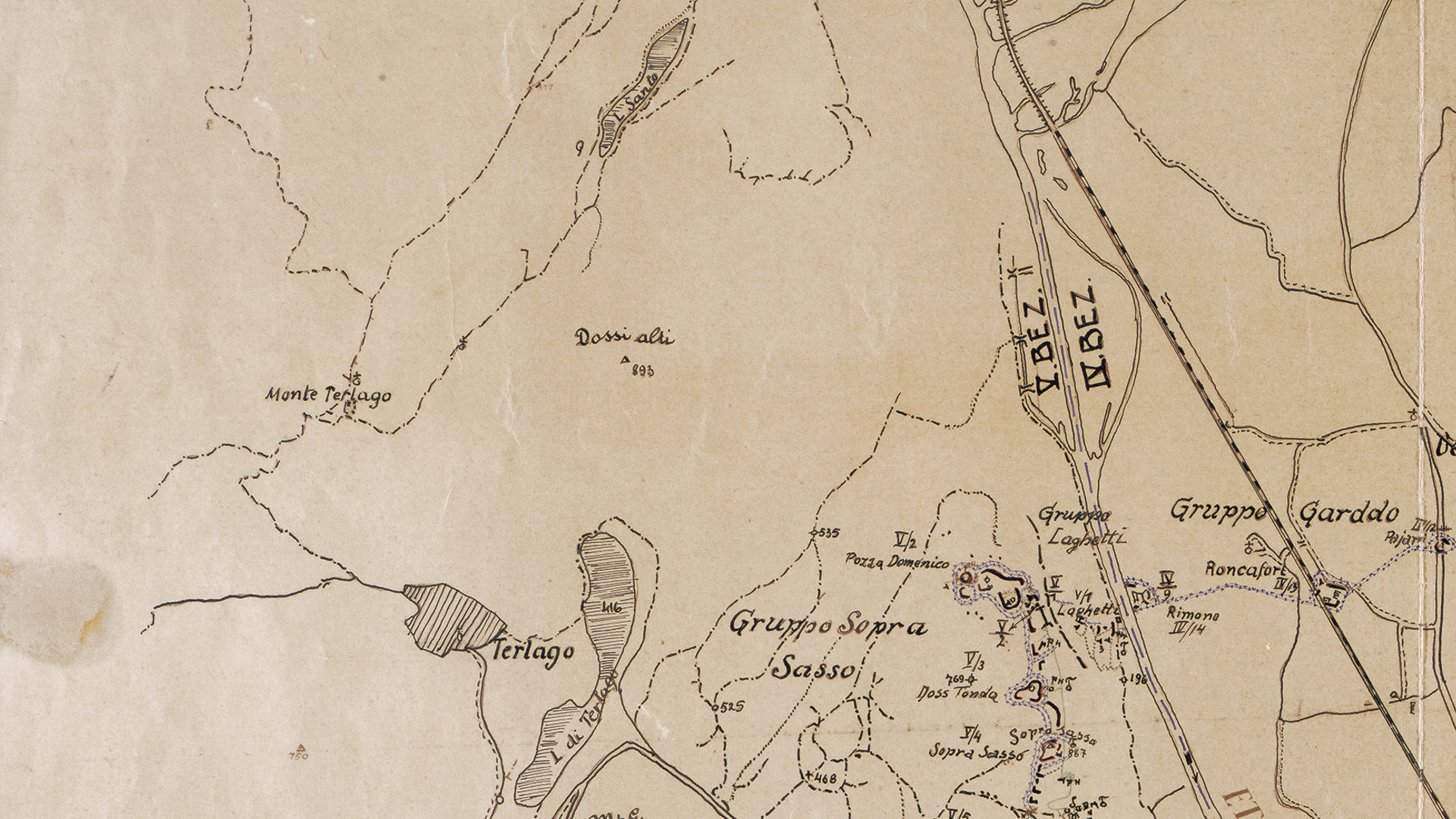 At the outbreak of the war, numerous new works were built in this sector as well. Monte Soprasasso was entirely fortified. Its batteries controlled both access from the Valle dei Laghi and the Adige valley. Along the easy circular route, it is possible to visit the fortifications on the summit of the Sorasass with an exceptional view of the Adige valley. The two nineteenth-century forts were disarmed and their artillery placed in new positions. Fort Cadine – Bus de Vela is certainly worth a visit: it is a cut that controlled the road that led to Trento, passing through the narrow Vela valley. The legendary footprints attributed to San Vigilio are visible in the road tunnel of the fort, where cars used to pass until 2003. The work has been restored and is managed by the Trentino Historical Museum Foundation.
Trekking routes of Sector V
Fort Cadine - Bus de Vela
The fortification was built between 1860 and 1861. It had the task of blocking access to Trento, controlling the Bus de Vela. The closure of the road axis was entrusted not only to a gate, but to the whole building: this feature makes it unique among the fortification across the road of Trento. The fort is a limestone ashlar construction, equipped with artillery and rifle casemates. Some service spaces are underground: going through a tunnel, an artillery emplacement in barbette was reached. The fort was connected with the Dos di Sponde blockhouse above via a military road. Disarmed in 1915, it also served later as a road control. Restored and outfitted, it is managed by the Foundation "Museo Storico del Trenino" and can be visited at certain times of the year.
year of construction: 1860-1861
type: fortification across the road
ownership: public
open to the public: visitable
state of preservation: restored
disarmed in 1915
Blockhaus Dos di Sponde
year of construction: 1860-1861
typology: blockhaus
ownership: private property
opening to the public: no
state of preservation: restored
disarmed in 1915