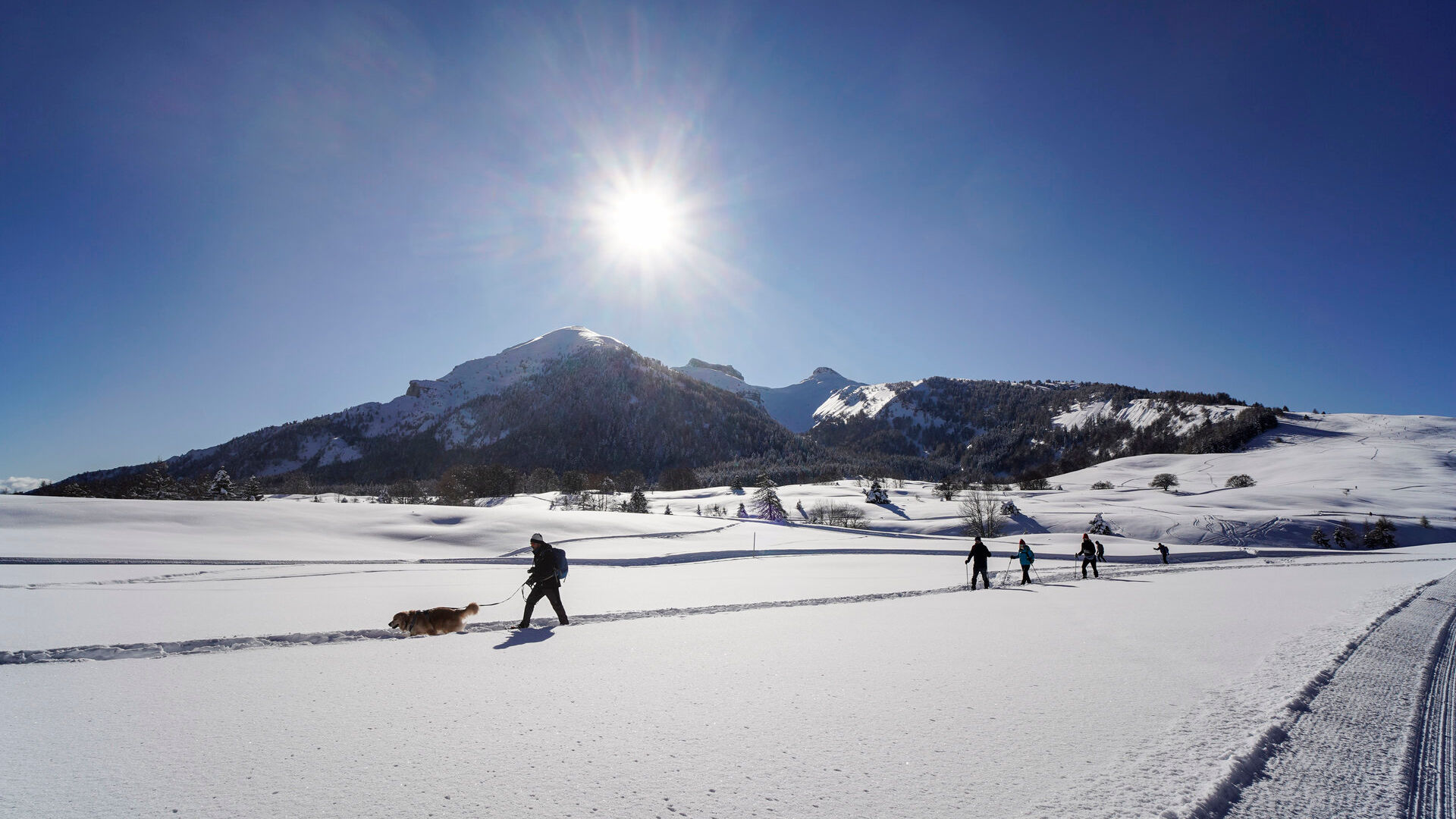 Ciaspole alle Viote del Monte Bondone
Snowshoeing at the Viote del Monte Bondone. The 'slow-snow' winter
The best way to appreciate the Viote basin in winter is putting on a pair of snowshoes and walking through the woods, meadows and erratic boulders, under the magnificent coral amphitheatre of "Tre Cime del Bondone". Snowshoe hiking is a perfect way to savour the silence and quiet of the white expanses of snow. You can both do it by yourself or join the activities for adults and children organized by the local tourist board.
From this corner of nature, sunrises and sunsets offer heart-warming spectacles, and at night, sheltered from the lights of the city, the vast starry sky will seem even more majestic and beautiful.
The best starting point for an invigorating snowshoe walk at Viote is the car park at the Viote Cross-country Ski Centre. For those who don't have the equipment, no problem: the local sports equipment rentals have everything you need for a rewarding day in the snow.