Your summer on Monte Bondone
In the air the scent of the forest, in the eyes the majesty of the mountains. On Monte Bondone, summer season is a hymn to nature, outdoor activities, fun and wellness for the whole family.
Attività proposte: escursioni guidate in bike, noleggio bike, e-bike e mtb, accessori e articoli sportivi, altro
Strada di Vason, presso la partenza impianto seggiovia Palon – Monte Bondone
Cell. + 39 3356144806 - info@degasperirent.it
www.degasperirent.it
Scuola Italiana Sci e Snowboard Monte Bondone
Attività proposte: caccia al tesoro per famiglie (tutti i martedì dall'11 luglio al 29 agosto alle ore 15.30)
Strada di Vason, 93 Vason - Monte Bondone
Tel. 0461 948211 - info@scuolascibondonetrento.it
www.scuolascibondonetrento.it
Maestri di Sci e Snowboard Cristallo
Attività proposte: area giochi con tiro con l'arco, arena nerf, tiro a segno, scivolo gonfiabile e percorsi per mini-quad elettrici, escursioni guidate in e-bike, noleggio e-bike, accessori e articoli sportivi, altro
Strada di Vason, 110 Vason - Monte Bondone
Cell. +39 3806328814 - info@maestriscicristallo.it
www.maestriscicristallo.it
TrentINTrekking - Accompagnatori di Media Montagna
Attività proposte: escursione guidata sul Monte Cornetto (tutti i mercoledì dal 5 luglio al 13 settembre alle ore 9.00), trekking guidati.
Cell. +39 3488146650 | +39 3471351160 - trentintrekking@gmail.com
mirkodemozzi.it

Scuola Italiana Sci Fondo Viote
Dolomiti Avventura – Guide Alpine
Attività proposte: trekking con gli alpaca, percorsi sensoriali con alpaca e/o cani, fattoria didattica, Pet therapy (interventi assistiti con gli animali), vendita prodotti caseari.
Str. della Brigolina, 6 – Monte Bondone
Cell: + 39 335 8383286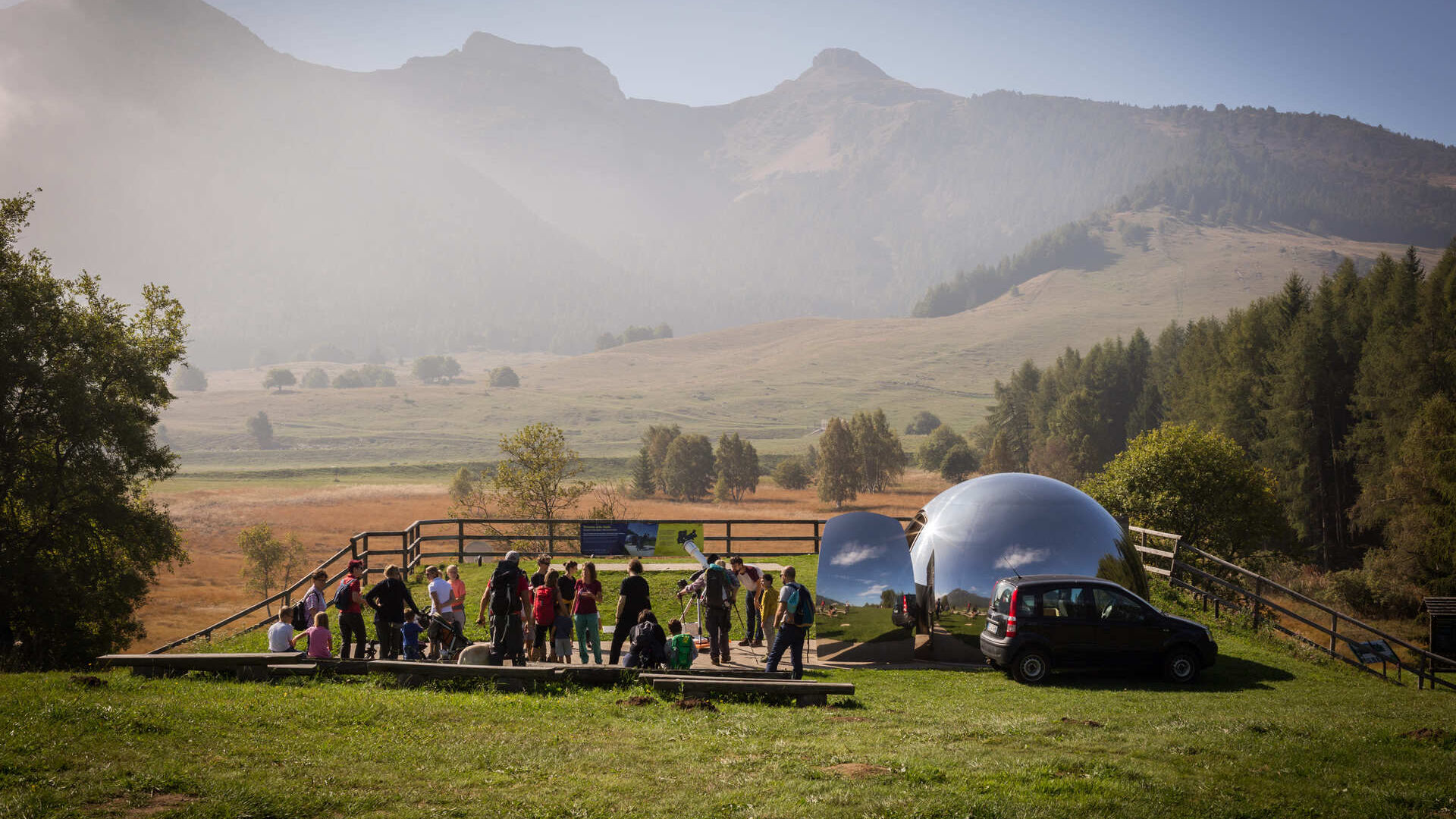 NATURE
Summer among flowers and stars on Viote Plateau, Monte Bondone
During the summer season, the Viote Alpine Botanical Gardens and the Terrace of the Stars offer interactive activities, creative workshops, guided tours, shows and events in order to learn more about biodiversity and astronomy surrounded by nature. Discover the programme!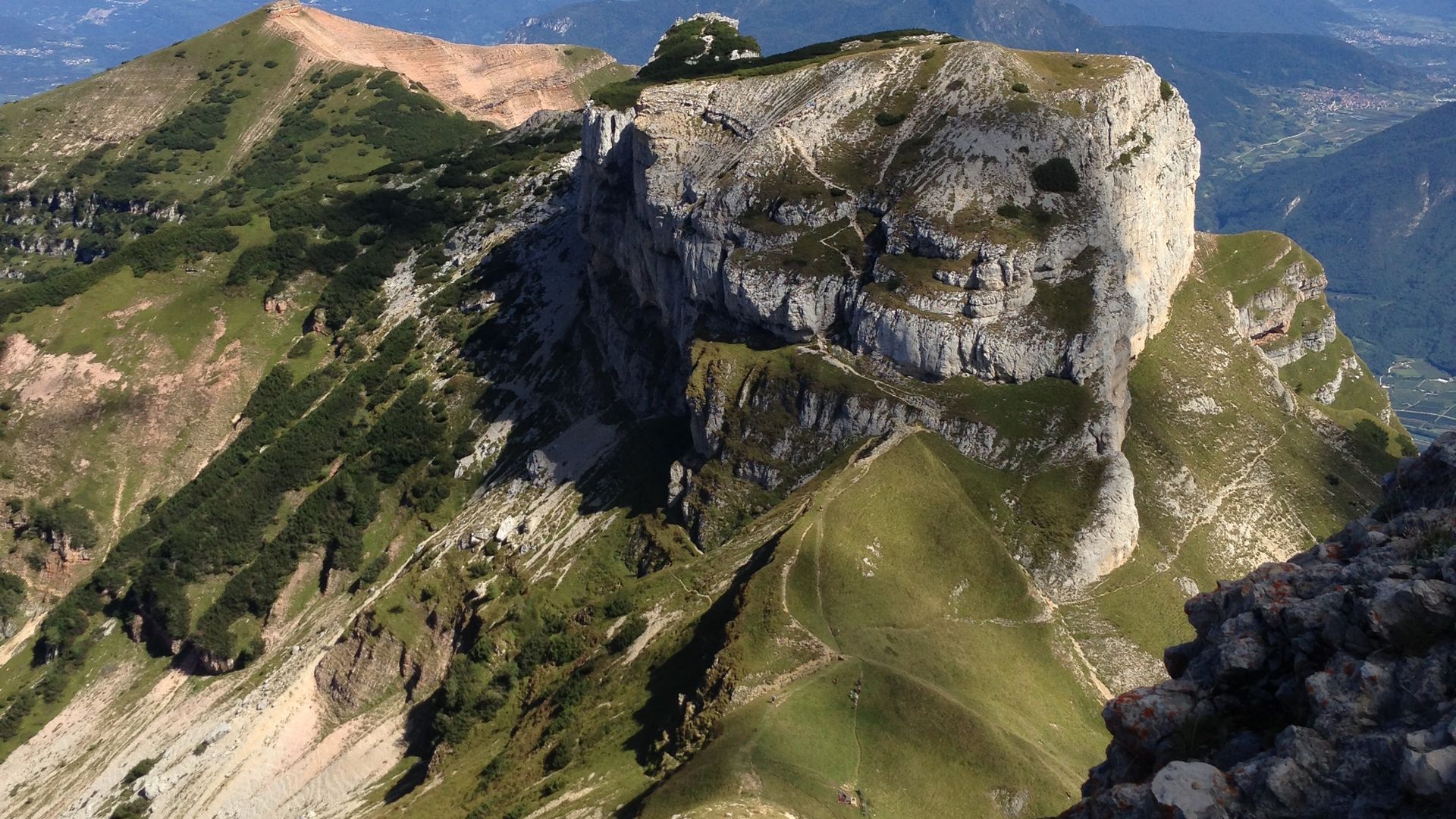 Monte Bondone
Monte Bondone can be considered a small mountain group. Quickly reachable from Trento, it offers interesting excursions in the summer, while in winter it is a popular ski area. The group includes Cima Palon and the Three Peaks of Monte Bondone (Cima Verde, Doss d'Abramo, Cornetto) which rise on the Viote plain.